Easy to Access
Function configuration can be completed in 30 minutes, intelligence can be completed in 5 hours, and mass production can be achieved in 10 days.
Device Management
Online management of millions of devices worldwide, real-time monitoring of device status, support for data chart analysis

Firmware Upgrade
Remotely push firmware upgrades, and support multiple push strategies such as full, grayscale, and differential.
Data Analysis
Analyze detailed data on user usage of devices, presented in charts and dashboards.

Cloud Storage Service
Secure video cloud storage, perfect profit sharing system

Smart Speaker Service
Intelligent voice interaction, simpler experience

Application DIY Service
VMS&APP function customization to enhance the uniqueness of your products
IVY cloud platform process
The 8 -year platform runs stable and serves global customers
2021
In November, the integration of cloud intelligent algorithm was completed,
complete the AI IoT platform
2020
Developed IoT and completed VAIoT transformation
2019
Open the platform in May, providing all end SDK
Added South Africa data node in October
2018
Cooperate with Thales in March to complete the platform GDPR compliance
New Australian and Singapore data nodes were added in August, serving more than 200 countries around the world
2015
Launched at East USA and Germany on AWS in March
Launched at Shanghai on Ali in June
Established an operation team in October
Launched P2P system in December
2014
Cloud Platform Team was established in June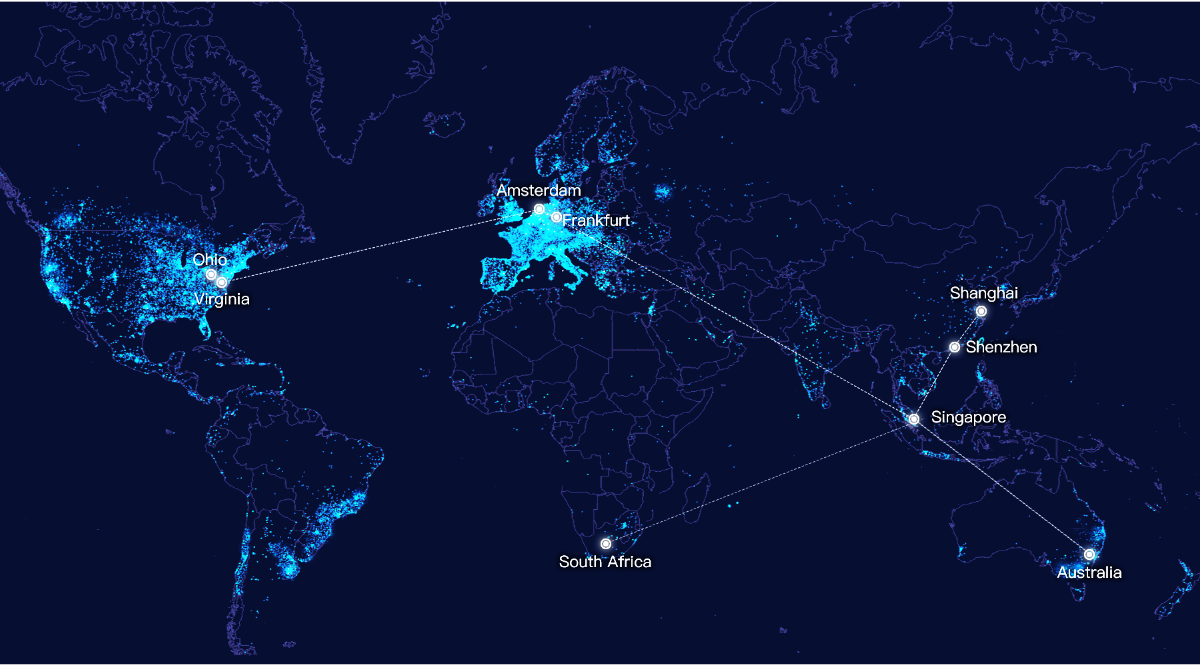 Global Deployment
9 data centers serve tens of millions of users in more than 200 countries and regions on five continents
SECURE AND TRUSTED IOT PLATFORM

Safety

Compliance

Privacy

PARTNER
IVY has reached in-depth cooperation with many well-known companies around the world to share business value of AIoT